New Release...available September 2012
Oh, No!

by Candace Fleming & Eric Rohmann

Kirkus Reviews *starred review*
This picture book reads like an instant classic.... Oh, yes!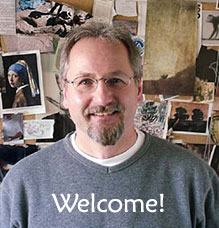 You found me! My new website is up and running and I'm glad you've stopped by to take a look.
Check back for news and updates and maybe a sneak peak or two at upcoming books.
Recently released ...
Bone Dog

School Library Journal *starred review*
… Sad, spooky, and comforting by turns, this deceptively simple approach to the loss of a pet quickens and gladdens the heart.

Kirkus Reviews *starred review*
… Sometimes scary, often funny and ultimately heartwarming, Rohmann's tale successfully balances
a tight text full of tough emotions with clear images
of an everlasting friendship.

Plus starred reviews from Publishers Weekly
and The Horn Book.

Click on either book cover to learn more about each book.